Garmin Venu 2 Plus review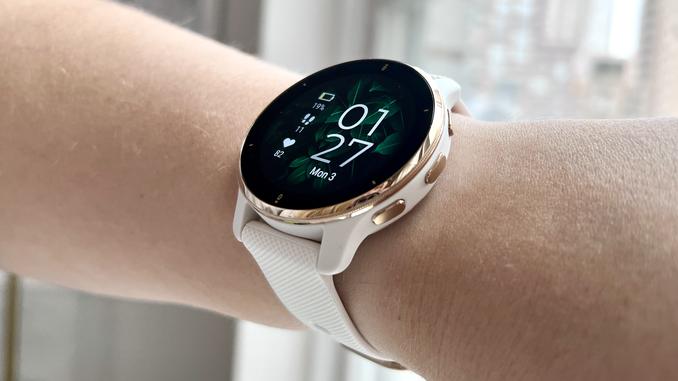 Two-minute review
The Garmin Venu 2 Plus is a successor to 2021's Garmin Venu 2, and has all the same features with one major addition: a microphone. This allows you to answer incoming calls from your wrist, and use your phone's voice assistant without touching your phone. It's compatible with Siri, Google Assistant and Bixby, and it's a great addition to what was already an excellent smartwatch.
You'll need to pay a little more for the added voice functionality – the Venu 2 Plus costs $50 / £50 / AU$70 more than the original – but it's definitely not just a gimmick. Whether we wanted to make a quick translation to another language, control a smart home device, calculate a tip for a bill, or control our music app, the ability to simply press a button on the watch we were already wearing meant we ended up using our phone's voice assistant much more than would have done previously. It might seem like a small feature, but it's a genuinely useful one that makes this excellent smartwatch even easier to recommend.
Like the original Venu 2, the Venu 2 Plus is an excellent all-purpose smartwatch, and a solid choice if you're looking for a single device that you can wear all day whether exercising or not. Its stainless steel case and sharp, bright display mean it looks smart enough for pretty much any occasion, and although it only comes in one size, its mid-sized case should suit most wrists.
Tags:
how to turn off smart lock garmin