How to Lock Facebook Profile for safety on mobile and desktop
The social media platform Facebook has become an integral part of our lives and is ideal to get information about our friends and loved ones. However, the platform can also be used by unwanted people to search your profile and download pictures or information that can be used to create fake accounts.
In order to curb this, the social media giant has recently introduced a new safety feature known as Facebook Profile Lock. The safety feature allows users to have more control over their profiles, and keep a check on who can view their profiles. The feature is really helpful for those who want to keep their profile safe from strangers or stalkers.
Facebook's new safety feature restricts unwanted visitors access to your profile who are not on your friends' list. Once you lock your profile, other people who are not on the friends' list will not be able to see any information, posts or pictures. They will be unable to download profile photos and cover photos as well. The feature also restricts people from seeing stories on your user profile.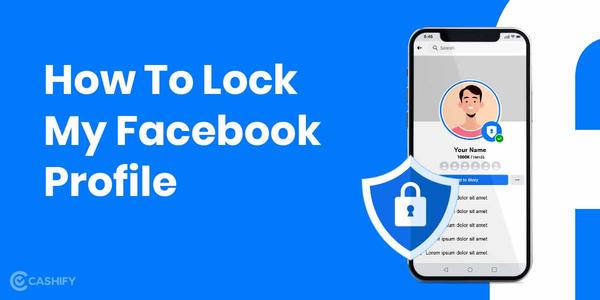 The Facebook Lock Profile feature changes your previous posts that were shared previously on your timeline from Public to friends only. The timeline review and tag review also get turned on the post. Other users will also have to take your permission to tag you on their posts. Only a small portion of the About Section is visible to users.
What happens when you lock your Facebook profile?
Once you lock your Facebook profile Only the people on your friends' list will be able to see the following.
- Your Photos and timeline postings.- Your cover photo or any full-size profile photo on your profile.- All Your stories.- Any new pictures and posts added by you on FB.- Any post that you may have shared with the public in the past will now be shared with friends only.- You will also have a Timeline review and tag review.- If someone not from your friend's list visits your profile, they will be able to see only a small piece of the About You information.
Here is how you can lock your Facebook profile on your Android or iOS phone and through the mobile website.
Tags:
why is facebook smart locked