How To: Unlocking Your iPhone While Wearing a Mask Just Got Way Easier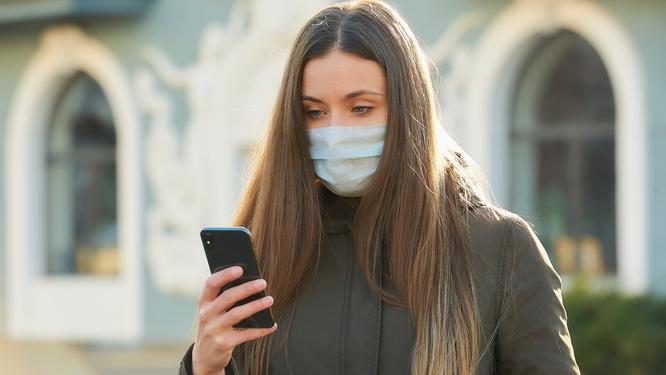 One of the smaller frustrations of the coronavirus pandemic is unlocking your iPhone with Face ID while wearing a mask. If you have an iPhone with Touch ID, you won't need to punch in your passcode every time Face ID fails since you can use your fingerprint. But for those of us without Home buttons, unlocking our iPhones just got a lot easier — even if we're wearing a mask.
The only requirements? You need iOS 14.5 and an Apple Watch with watchOS 7.4. With these, you can unlock your iPhone with both your face and your Apple Watch. When you wake your iPhone, it will still attempt to scan your face. If it detects that you're wearing a mask, it defers to your Apple Watch. As long as your watch is in range and unlocked, your iPhone will open up.
This new feature is a great step for those of us entrenched in the Apple ecosystem. If that applies to you, you should take full advantage and consider changing your numeric passcode to an alphanumeric password. That way, you can give your iPhone the same level of security you give, say, your Mac, all while avoiding plugging in a long and complex password every time Face ID fails.
Previously, the only way to unlock your iPhone without taking off your mask or entering a passcode was to jailbreak and install a tweak like IntelligentPass, which acts similar to Google's Smart Lock feature on Android, where your iPhone will unlock itself in certain situations. For example, when connected to a specific Wi-Fi network or during a specific time of day.
Tags:
how to unlock smart lock iphone 6