Lenovo's new ThinkCentre neo desktops and All-in-One are built for business
At CES 2022, Lenovo introduced a new portfolio of desktop PCs aimed at business users. The ThinkCentre neo lineup includes the ThinkCentre neo 70t and ThinkCentre neo 50s, which are traditional desktop PCs, and the ThinkCentre neo 30a 24, which is an All-in-One. All of the ThinkCentre computers are powered by 12th Gen Intel Core CPUs and run Windows 11.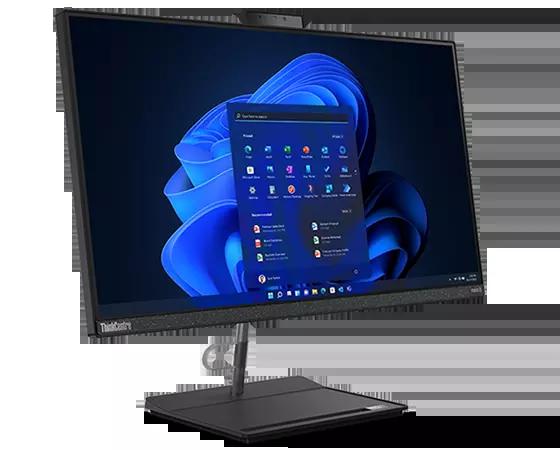 Lenovo's ThinkCentre neo 70t is a traditional tower desktop PC with specs powerful enough to handle more demanding workloads. It runs on up to an NVIDIA GeForce RTX 3060 Ti alongside a 12th Gen Intel Core processor. The desktop also supports Smart Cable, which lets two computers connect and operate on a single screen.
The ThinkCentre neo 50s is a small form factor desktop with a 7.4-liter body. It has more modest specs, including Intel Iris Xe graphics rather than more powerful options from NVIDIA. The ThinkCentre neo 50s should run quietly, as it is TÜV-certified for Ultra-Low Noise (ULN). The PC also supports Intelligent Cooling Engine 5.0 for power efficiency.
With its 23.8-inch display and retractable webcam, the ThinkCentre neo 30a 24 should help reduce clutter on the desks of office workers. It also features an AI Meeting Manager that supports real-time translation, voice to text, subtitles, and a meeting notes editor.
Tags:
where to buy lenovo smart lock