Rivian's Rough Patch Gets Worse As It Cuts Production Forecast, Stock Prices Slide
Rivian posted a fourth-quarter loss of $2.46 billion as it works to ramp up production.
The electric automaker has been making the rounds lately, but the latest major news from the Irvine, California-based company is its fourth-quarter 2021 results. On Thursday, its letter to shareholders and earnings call noted a significant loss from the same point last year — figures that fell short of analysts' and investors' expectations.
"In the immediate term, we are not immune to the supply chain issues that have challenged the entire industry," the company says in that shareholder letter. "Those issues, which we believe will continue through at least 2022, have added a layer of complexity to our production ramp-up." To that end, Rivian cut its production ambitions in half, to 25,000 vehicles this year.
Of the current constraints, the company mentioned as its business outlook: "We believe that throughout 2022, the supply chain will be a fundamental limiting factor in our total output for the Normal (Illinois) Factory and that our manufacturing equipment and processes would have the ability to produce enough vehicles to deliver over 50,000 vehicles across our R1 and RCV (van) platforms in 2022 if we were not constrained by our supply chain."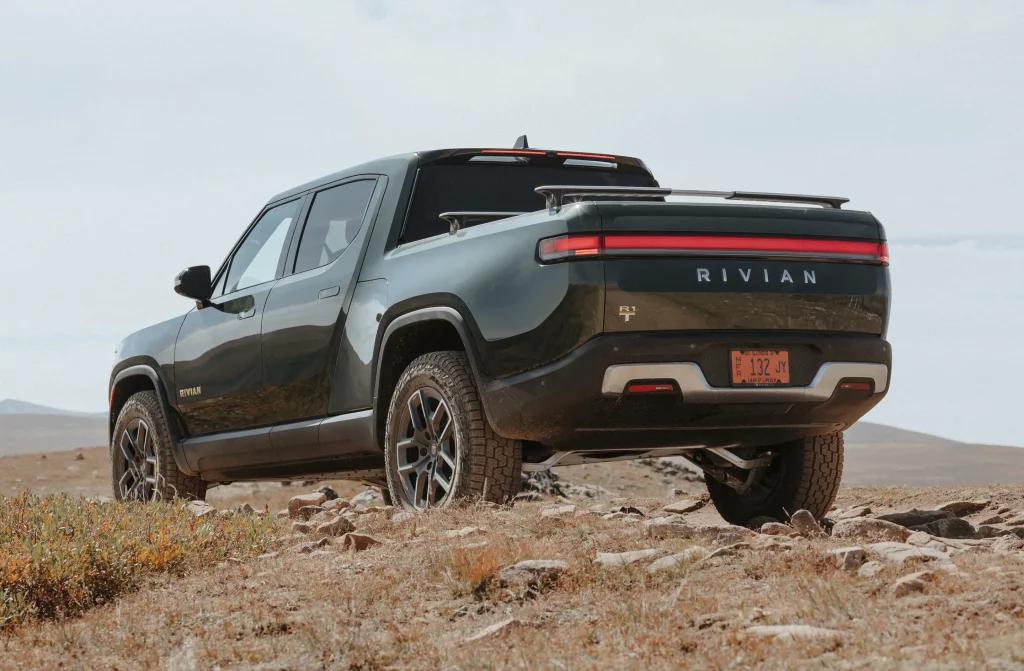 Despite repeatedly mentioning such shortages, Rivian maintains it will have the parts and materials to hit the lower 25,000-unit threshold.
Over the coming months, the automaker says it expects to expand capacity in Normal. That will happen by way of $2.6 billion in additional capital expenditures. The investment includes more capital spend on "tooling for current vehicle platforms, future vehicle manufacturing lines, battery technology and supply, our service network, digital offering, and general technology."
The company still has a PR issue on its hands, despite the supply squeeze
Reuters goes into further detail on Rivian's supply crunch, including the skyrocketing prices for lithium and nickel. Key components in EV manufacturing threaten to reverse progress that's been made on reducing battery costs. In turn, higher costs will impact automakers' ability to bring EVs closer to price parity with gasoline cars.
As those issues mount, the company claims it's built up 83,000 reservations for its R1T pickup and R1S SUV. There's also the EDV-700 van Rivian is building for Amazon — an obligation which CEO RJ Scaringe says will see a "significant" ramp-up in the second quarter. It will also begin building a smaller EDV-500 van later this year.
That said, supply issues are not the sole reason behind Rivian's recent pains. As of Friday afternoon, its stock was trading at $38.04 per share — down 8.6% from Thursday morning, but down nearly 40% from the early March.
A major dip in the company's stock occurred after it announced a $12,000 price hike on its R1 models, including (as of March 2) current pre-order holders. Scaringe quickly walked back the increase for reservations, but not before facing intense backlash. He acknowledged the company had "broke the trust", and that reflects in the ongoing drop in the company's market cap.
While the company's stock hitting the skids may well be a temporary pain, we have to wonder how fewer customers getting vehicles this year will impact the company's long-term efforts. As ever, only time will tell on that one.
Tags:
what is trust agents smart lock