VIN 001 Mustang Sold to Airline Pilot Three Days Before the Official Launch
This post is part of our ongoing museum series, which was created to bring the stories from museums around the world to The Drive readers. Check out our previous posts in the series about a restored 1921 Duesenberg Model A, a drag-racing 1937 Willys, and James Hetfield's Art Deco hot rod.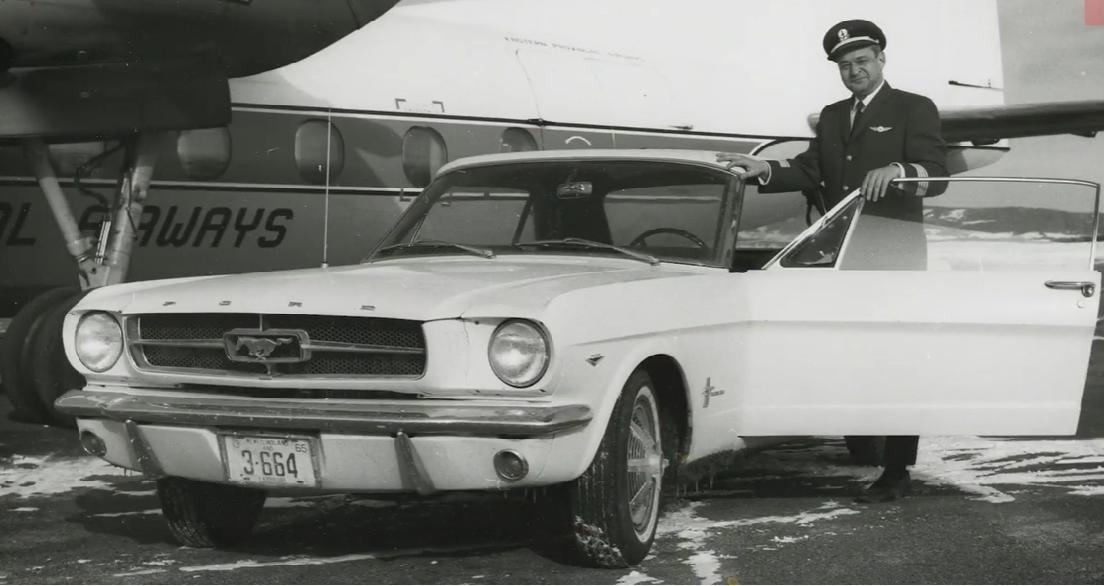 Ford had created this All-American muscle car with a distinctive red, white, and blue logo and the very first one was bought by a Canadian, ironically. Tucker, who was 33 at the time, was a worthy owner who cared for his Mustang and drove it around town with pride, thrilled with his purchase.
The official launch was Friday, April 17, 1964, and that weekend 22,000 Mustangs were sold. Ford soon realized it had hit a home run. When executives from the Blue Oval team came back around looking for Mustang Serial Number One and tracked Tucker down, they asked for him to sell it back to them. No thanks, Tucker said, politely declining their offer.
Over the next two years, Tucker put about 10,000 miles on the car and Ford kept trying to get it back. Finally, as Mustangs flowed off the line, Ford offered the pilot the millionth Mustang with any specs he wanted, and he agreed to fly to Dearborn to make the trade. Tucker was no fool: he carved in a giant "X" on the option sheet to check every box, only declining the High Performance 289 engine, and only because it carried a shorter warranty period. In a momentous meeting, he was introduced to Lee Iacocca, who handed him the keys to his new 1966 Silver Frost Mustang convertible.
Tags:
how to reset ford au smart lock