D-Link launches EAGLE PRO AI Series Wi-Fi 6 Smart Router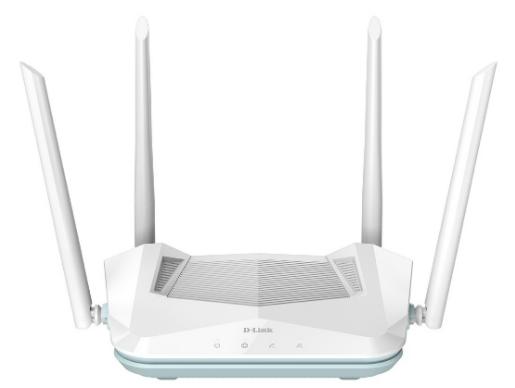 D-Link today introduced the R15 EAGLE PRO AI AX1500 Smart Router. Using the newest Wi-Fi 6 technology in conjunction with artificial intelligence, the new launch provides exceptional Wi-Fi coverage and speed, as well as a network that is always optimizing and upgrading. It is suitable for home users and small offices alike.
In addition to providing blazing-fast Wi-Fi with greater range and dependability, the R15 EAGLE PRO AI AX1500 Smart Router also provides Wi-Fi coverage of up to 230 square metres thanks to its dual-band wireless rates of up to 1,500 Mbps on both bands. This allows users to enjoy Wi-Fi in a way that they have never experienced before, and it is the ideal answer for individuals who demand steady Wi-Fi with little interference.
This router, which combines Wi-Fi 6 technology with artificial intelligence, provides 1024 QAM, MU-MIMO, and OFDMA to improve speed, range, and network efficiency. The built-in artificial intelligence Wi-Fi Optimiser continuously scans for the Wi-Fi channel with the least amount of interference in order to provide the best connection possible at all times. Meanwhile, the AI Traffic Optimiser prioritizes the most vital internet usage in order to provide an optimal online experience and maintain stability. AI Parental Control provides users with greater flexibility and control over their children's online activities, ensuring that their safety is always a top priority.
Using the new router is a breeze, both in terms of setup and management. Additionally, with the EAGLE PRO AI Mesh Extender (E15) and Mesh Systems (M15-2 and M15-3), which will be released in Q4 of 2021, you can establish an extended mesh Wi-Fi network. It also includes the AI Mesh Optimiser, which, using proprietary AI beamforming technology, improves the connection between mesh nodes, allowing for more seamless and dependable Wi-Fi to be delivered.
It's never been easier to keep track of your Wi-Fi thanks to the built-in AI Assistant. The EAGLE PRO AI app gets weekly reports and recommendations from the network, which is reviewed on a constant basis and keeps track of data usage. Furthermore, the R15 is compatible with Google Assistant and Amazon Alexa, letting customers to manage their networks with voice commands, making it easier and more simple for them to do so.
Tags:
are the dlink smart plug alexa compatible