This New Rice Cooker Is "Smart", But Is It Worth It? [Review]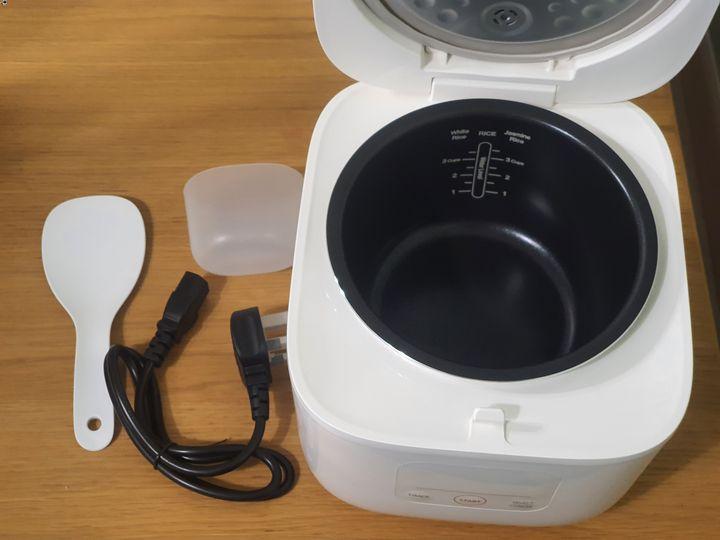 Subscribe to our Telegram channel for the latest stories and updates.
---
Joyami by Tokit is the latest smart home appliance brand to hit the Malaysian market, making its splashy debut on Shopee's 15 March 2022 sale.
Their products feature smart technology– the 'Internet of Things' technology that boasts remote control via the Mi Home App.
Basically, what this means is that Joyami by Tokit's kitchen appliances can be controlled via a single app.
What to expect
The thing is, smart living is the next step, designed to make life more convenient and efficient especially for busy modern folk. It's by no means new, with smart appliances having been on the market for a good couple of years now, but they are slowly becoming more mainstream.
While the new kid on the block currently only has 4 products for sale, they are all basic neccessities for the kitchen.
Namely, they have the Joyami Smart Rice Cooker, a rice cooker fully controllable remotely via an app; a Smart Cooktop, an induction cooker with 'real fire control' and multiple function cooking modes including warming milk and sous vide; a multi-purpose chef's pan that goes with the Smart Cooktop; and a Transparent Electric Kettle.
We were given the Joyami Smart Rice Cooker to try, so here's the honest review:
What To Expect
The box is pretty simple: in addition to the rice cooker, there's also a rice scooper, measuring cup, and a proper Malaysian 3-pin plug.
The inner non-stick pot has two sides for measuring appropriate water levels: one for rice and one for congee/porridge.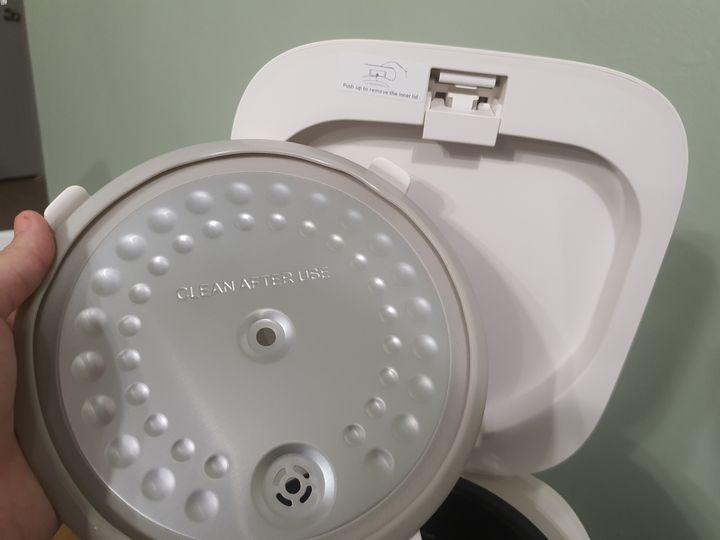 The design on the entire thing is sleek, if a little stout. The fully-white design is quite modern, and would fit quite well in any kitchen. One thing I especially love about this design is the removable inner lid, which is immensely helpful in keeping the rice cooker immaculately clean without dried crusty rice bits.
Another good thing about the rice cooker is that while its main features are accessible via the app, it's not neccessary to have.
The rice cooker still works perfectly fine, offering the basic "regular" rice option (60 minutes), "quick cook" rice option (40 minutes), "congee" option (90 minutes), which you can set and start directly on the appliance itself without the app.
However, connecting the app via wifi allows you to do a host of other things, such as scheduling a cooking time for fresh rice whenever you want it or changing the doneness of your rice.
The app boasts special cook features for Malaysian dishes such as chicken rice, nasi lemak, and more. However, these special features already expect you to know the ingredients required for the dishes: there are no special instructions for each 'special function'.
For example, the cooking options for nasi kerabu, chicken rice, and nasi lemak all says that it will take "About 1 hr" to cook, but does not specify if there are actual specifications or differences in cooking temperature compared to the 'Regular cook' function for normal white rice.
There is also a schedule option for you to set a timer for when you want the cooking to begin.
The Verdict
I tried the Quick Cook option and was quite impressed by the perfect, fluffy rice with distinct and separate grains without being mushy.
However, the rice cooker does not beep once cooking is complete if you are using it without the app. You only get the notification via your phone if you have the Xiaomi Home app linked.
Still, the warm function is pretty good at keeping the rice warm even after cooking is done (the booklet says it can keep warm for up to 12 hours), so it's not that big of a deal. Just follow the smell of freshly cooked rice.
You will also need to prepare a separate small plate for your rice scoop: this does not have the traditional little plastic bracket for you to hook the plastic rice scoop.
The biggest plus point is the scheduled cook, which can easily cut down your mealtime prep by a significant amount.
In fact, now you can wake up to the warm smell of freshly cooked congee for breakfast or have rice ready to pack for a lunch at work or school. Busy families can also prep one-pot rice meals in the morning, schedule it for the evening, and not worry about dinner at all.
Some people might feel icky about leaving their rice soaking overnight, but it's actually not a problem as fermentation usually doesn't set in until more than 12 hours later. You can also simply cook your rice a few hours in and let it stay warm until you want it.
In a nutshell, the Joyami Smart Rice Cooker is a convenient addition to your kitchen if you are often busy, eat a lot of non-conventional rice that requires customized cooking times, are really particular about the texture of your rice, or if you just like new technology.
The small-sized Joyami Smart Rice Cooker (suitable for small families or individuals) usually retails at RM299, but is now available at RM99 in conjunction with their first online sales promotion.
---
Share your thoughts with us on TRP's Facebook, Twitter, and Instagram.
Tags:
how to change wifi on smart life plugs