Should you buy a Kmart Anko vacuum cleaner?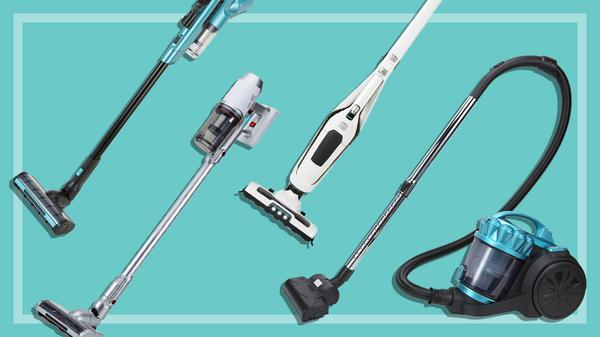 Need to know
For every person willing to spend whatever it takes for the vacuum cleaner of their dreams (we know you're out there), there's another buying one as a total grudge purchase.
If this is you (no clean-freak judgement here), it could be tempting to opt for a vac at the dirt-cheap end of the scale, such as the models from Kmart's house brand, Anko.
In the case of Kmart vacuum cleaners, the news kind of sucks
Although we do love it when we find a bargain appliance that really shines, in the case of Kmart vacuum cleaners, the news kind of sucks. Their bagless barrel and robot vacs were among the lowest scorers in our lab tests, and the stick vacuums on offer didn't fare much better.
Still, if you're tempted by the price tag, read on to see our expert analysis of each model's cleaning skills (or lack thereof), and whether it may suit your home and housecleaning needs.
On this page:
Kmart Anko stick vacuums
Stick vacs are useful for quick cleaning bursts around the house, or when you're cleaning hard-to-reach spots in the car.
The category is dominated by market leaders such as Dyson, but with pricier models costing about $700 to $1000, you may be tempted to try your luck with a budget stick instead.
In Kmart's case, our experts found you get what you pay for. Priced at $75, its current 2-in-1 cordless V8260-12A model performed OK overall, earning a CHOICE Expert Rating of 67% in our lab tests.
It rated well for cleaning hard floors and pet hair... but seriously struggled on carpet
It rated well for cleaning hard floors and pet hair, and very good for car cleaning in handheld mode, but seriously struggled on carpet, both for quick cleans and longer runs.
Still, at a tenth of the price of the big guns, it's a cheapie to consider – it just depends on your floor type and how you feel about doing extra laps to get the job done.
The $149 Kmart Anko Cordless Stick Vacuum: It sucks at sucking.
Rough end of the stick: Kmart's $125 Cordless Stick Cleaner was the worst performer in our tests.
Kmart's two newest stick vac products fared no better, taking out the bottom two spots in our stick vacuum review with scores of 63% and 64%.
Despite costing around twice as much as the 2-in-1 V8260-12A model, the Kmart Anko Cordless Stick Cleaner ($125) and the Kmart Anko Cordless Stick Vacuum ($149) performed even worse than their cheaper cousin.
Both models did well when it came to cleaning cars, and the $125 model was also excellent at removing pet hair – so perhaps they could be useful for cleaning your car after taking Fido to the park. (Although that's a very specific scenario: do you really need to spend $120 for this one job?)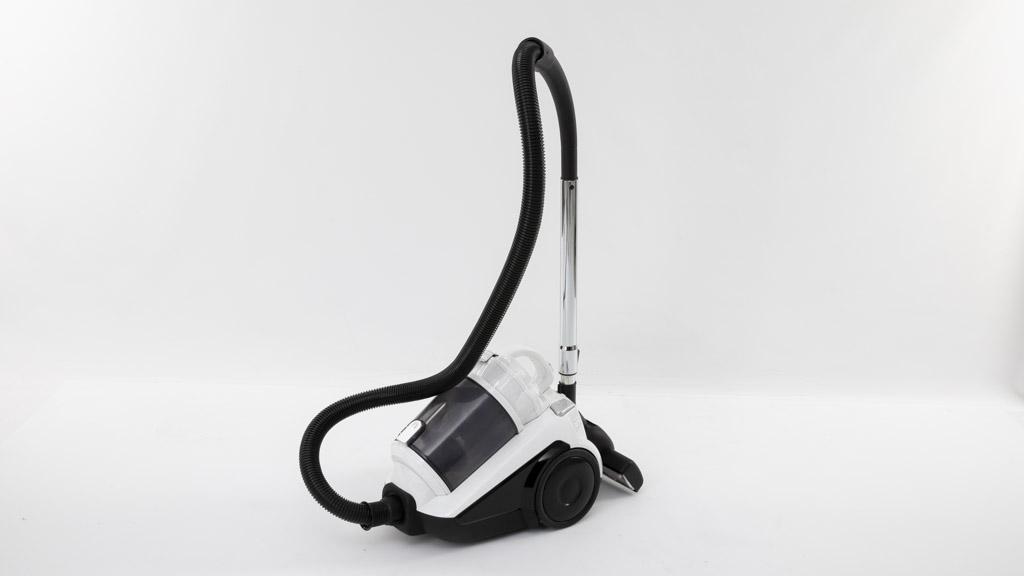 There's little else to commend these vacuums on, though, and you'd be better off buying a stick vac that'll actually clean your home.
Mixed results from the CHOICE community
Our product tests are conducted in our CHOICE labs to very strict and tightly controlled standards. Often consumers agree with our review conclusions, but people may have different experiences using a product in their own homes.
'It just didn't suck up anything'
CHOICE community member Karen says of her Kmart stick vacuum: "The Anko stick vacuum was light and relatively easy to use, however, it just didn't suck up anything from our wooden floors or floor rugs. We would run it back and forth and still see the same bits of fluff on the floor. It was not good for sucking dust off hard surfaces, nor was it any good for sucking fluff off rugs."
'The best $75 I ever spent'
But another stick vacuum model from Kmart, the 2-in-1 Cordless Stick Vacuum for $69, impressed CHOICE Community member Helen: "I cannot tell you how much I love it," she says. "It has heaps of power and is two gadgets in one – it's the best $75 I ever spent."
Got a Kmart story?
Have you bought a product from Kmart that you love or hate? Tell us about it at Choice Community.
CHOICE expert Matt Tung testing vacuum cleaners in our labs.
Kmart Anko barrel vacuums
In our latest test of more than 40 different models, two Anko barrel vacs landed at the back of the pack with the lowest CHOICE Expert Ratings.
The 2400W SL163E model rated worst with a very ordinary 60%, despite being the most powerful and expensive Anko we tested at $99. The 2200W SL157C model, priced at $75, did a bit better, with a score of 62%. But it still left plenty of dust to bust.
Two Anko vacs landed at the back of the pack with the lowest ratings overall
Ironically, our tests found that the cheapest Anko – the 2000W SL153B model – was the best of a mediocre lot. It cost just $47 and got a CHOICE Expert Rating of 67% – not a great score, but definitely a better deal than its crummy cousins.
Of course, Kmart Anko isn't alone in producing average barrel vacs. More expensive models from Vax, Electrolux, Bissell and even Dyson also got similarly low scores.
Barrel of fun (not): Kmart's 2400W model ranked last in our test.
How we test barrel and upright vacuum cleaners
"We used to test full-sized vacuum cleaners on hard floors as well as carpet," says CHOICE test expert, Matthew Tung.
"But we only test on carpet now as we discovered that, when used on hard floors, there isn't much differentiation on performance between models and they all do the job quite well."
CHOICE tip: If you only have timber floorboards, tiles or hard surfaces in your home, don't waste your money on an expensive barrel or upright vacuum cleaner. A cheaper model is likely to do the job just fine.
Kmart Anko robot vacuums
Kmart's M3C-D robot vacuum was released in 2020 but has since disappeared from the shelves. Based on its terrible test results in our labs, that might be a good thing: the M3C-D unit doesn't really compute when it comes to cleaning.
The robot vacuum was terrible at terminating pet hair and even worse at conquering carpet
In our lab tests of more than 20 popular models, this one managed a CHOICE Expert Rating of just 40% – the second lowest result behind Kogan's G60 clunker (which rated 26%).
Sure, the Anko is the cheapest bot in the batch at $179. But with a score this flat, the future of your floors ain't looking bright.
Robot gone rogue: the M3C-D vac scored just 40% in our lab test.
While it held its own on hard floors, our experts found it really struggled cleaning corners and edges, and often got stuck on objects.
Worse of all, it was terrible at terminating pet hair and even worse at conquering carpet, scoring 30% and eight percent, respectively, in our individual surface tests. Such poor results mean you'll be cleaning up after it – not the other way around.
We care about accuracy. See something that's not quite right in this article? Let us know or read more about fact-checking at CHOICE
Join the conversation
To share your thoughts or ask a question, visit the CHOICE Community forum.
Tags:
does bunnings have robot vacuum cleaners