The 5 Best Robot Vacuums To Suck Up Dirt While You Suck At Life [2022 Guide]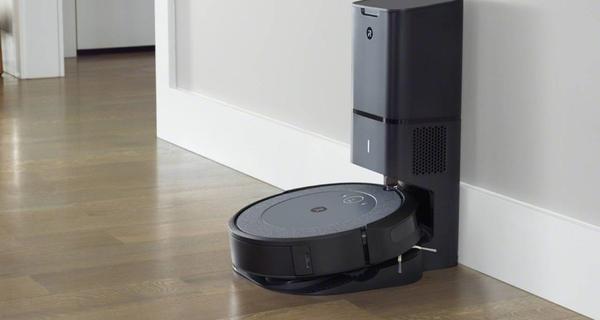 No one likes pushing around a vacuum cleaner. No one. Not even the people who make them. Cleaning the house takes up precious time, so it's no surprise the market for robot vacuums has exploded in recent years. Ecovacs, Roborock, Eufy, and other brands have been fighting hard to put forward the best robot vacuum cleaner available, so it's about high time you've had a guide to help you pick the best one.
I won't lie. I wasn't sold on the tech either this time a year ago. The market is still in its infancy despite the world's first robot vacuum cleaner, the Electrolux Trilobite, having been introduced in 1996. That particular model failed because it was constantly be bumping into objects and walls, an issue so big that was it was completely discontinued.
Robot vacuums have come a long way since then, emerging in full force a few years ago when improved robotics and sensors that make it easier to them to navigate their way around spaces. Nowadays you can find a robot vacuum cleaner that can even stick to its own cleaning schedule while you're out at the office, recharging itself when need be, emptying its own dustbin, and – in some cases – even mopping.
---
---
Table of content:
How To Choose The Best Robot Vacuum CleanerWhat Features You Want From A Robot Vacuum CleanerOur 5 Favourite Robot Vacuum Cleaners For 2022
How To Choose The Best Robot Vacuum Cleaner
A robot vacuum can be a hefty investment for some. In addition to the initial outlay, you've typically got ongoing costs, with the majority of robot vacuums requiring various replacements every so often – brushroll, side brush, and HEPA filter. You'll first need to decide how much you're willing to spend, and if the convenience is worth it for you.
If you've made the right choice, you're looking at a huge uptick in convenience, so most would agree that the price is worth it.
You'll also need to consider the size of the space you want to clean, and how much you need to clean. If you've got pets, those annoying strands of pet hair would probably require a robot vacuum with as much suction power as possible so it doesn't miss those finer threads. As such, you'll want something that's closer to 2,500Pa in suction strength if you want to find the best robot vacuum for pet hair.
You also want one that will easily navigate various surfaces like hard flooring and carpet. Some are better than others when it comes to cleaning stairs as well, but invariably all robot vacuums to date have been notoriously bad when it comes to this.
Don't bother with budget models. They don't have the smarts necessary to make the outlay worth it and won't compare to handheld vacuum cleaners. They'll also regularly bump into walls trying to find their way around, given they haven't been specifically calibrated for object detection and avoidance, meaning they take significantly longer to do the job.
You'll want to invest in the high-end models. They come with sensors that can not only map out a room before cleaning but store the schematic models so they can work to any regular schedule you choose. As such, you want a robotic vacuum that works seamlessly with a companion app, so make sure it has Wi-Fi connectivity, Alexa, and Google Assistant.
---
---
---
What Features You Want From A Robot Vacuum Cleaner
There are various features you're going to want to look out for with a robot vacuum to make sure you're getting to smoothest experience possible.
Self-emptying is a big one, with the more expensive models being able to schedule their own automatic dirt disposal when their dustbin fills up. They'll just return to their charging dock to self-empty, offloading into their base which will take longer to fill up (obviously you'll need to change it manually).
Ideally, you want a robot vacuum that can both vacuum and mop, sometimes simultaneously. This is what's known as a hybrid model, although this can mean they aren't specialised in either task.
Wi-Fi connectivity is a must. You want a robot vacuum that can work well with a smartphone app so you can control your new best mate remotely and set up custom routes for him to follow. This works well with robot vacuums that have well-calibrated sensors, which help them remember the position of certain walls, stairs, and obstacles so they can easily avoid them. With some models, you can also use an app to set up various no-go zones in case you don't want old mate sneaking down to the cellar or throwing dust all over your pet's food.
One of the most important things to look for is dust capacity. You obviously want a robot vacuum with as large a dustbin as possible. The average is around 400ml, which is enough to clear a room and then some. Of course, if you've got a model that has an auto-empty station, this is less of an issue. You'll just need to wait a longer time as your buddy darts back and forth between their base.
The last thing to consider is, of course, battery life. High-end robotic vacuums come with a self-charging base, but like above, you'll need to factor in time spent running between cleaning and charging. These types of models are ideal if you want to come home to a job done well because if you've got one that needs to be manually plugged in you'll need to constantly monitor it.
Robot vacuums worth your money would have all the above features and then some. Here are our picks of those.
Read more Technology
Apple Made An Extra $9 Billion By Scrapping…
Technology6 hours ago
Espresso Display V2: The Portable Touchscreen Proving Productivity…
Technology2 days ago
Samsung Wants You To Own The Night With…
Technology7 days ago
---
Our 5 Favourite Robot Vacuum Cleaners For 2022
Ecovacs DEEBOT N8 Pro
The Ecovacs Deebot N8 Pro is one of the more valuable options when it comes to the best robot vacuum cleaners. If you can do without the convenience of the auto empty station then you're knocking $400 off the total price and only forking out $700-$800 – a relative steal considering how efficient and feature-rich this powerful robot vacuum is.
---
---
While the technology was in its infancy, you wouldn't be able to expect much from a robotic vacuum cleaner worth $800. That's too cheap a price for the typically expensive market, so it says a lot that Evovcas has managed to deftly balance price and performance to offer some high-end features for the mid-range.
With the Ecovacs Deebot N8 Pro, you're getting the basics of smart robot vacuuming enhanced by an upgraded 2,600Pa maximum suction power, and better efficiency with newly calibrated, laser-based TrueDetect 3D technology to identify obstacles with more precision, boosting the vacuum's ability to map the home with 2x more coverage than the previous model, and 4x more accuracy.
The increased suction power also means the Deebot N8 Pro is quite nifty at cleaning up pet hair, so any dog or cat owners dealing with a constant spread of fine pet hair on hard floors should be very satisfied with this one.
The TrueDetect 3D technology drives most of the value here, giving the robotic vacuum better flexibility as it navigates whatever route you've set via the very clean and intuitive Ecovacs smartphone app. It won't clumsily fall downstairs, given the device can cross obstacles of up to 20mm and detect the height of stairs up to 6cm, and the software is able to slow the robotic vacuum cleaner down when it approaches dark surfaces and objects to avoid any collisions. It's unlikely you'll run into any issues with multi-floor mapping and accurate virtual boundaries.
Design is fairly standard across all robot vacuums nowadays, so Ecovacs aren't taking any risks here. It's a nice, circular body with a raised bump for the camera module for distance and mapping calculations. The white body will easily show dust, but it's just as simple to clean.
The Deebot N8 Pro is compatible with both Google Assistant and Amazon Alexa, so it's a good idea to give your robot a specific name if you want to control it as part of a larger smart home ecosystem.
Anyone with larger floor space to cover may find the battery a bit of an issue with the Deebot N8 Pro. Ecovacs doesn't actually list a specific battery life on their website, but even though the amount of juice seems decent enough, charging can take quite a long time. The device is smart enough to accurately return to its charging station when the battery is low, but that just means you'll need more patience when it comes to waiting for the Deebot to complete the desired cleaning cycle.
thegoodguys.com.au – $799
---
Roborock S5 Max
Many online reviews claim the Roborock S5 Max as perhaps the single best robot vacuum cleaner out there. Given Roborock's reputation in the robotics industry, that's not really much of a surprise. It's not the brand's most expensive and feature-rich model, neither is it their cheapest, positioned comfortably in the mid-range instead.
---
---
Pet hair has become somewhat of a litmus test for robot vacuums, and by all indications, the Roborock S5 Max dominates the competition when it comes to those finer stray bits of hair. It is also very good at navigating carpets where the fabrics and typically tallet and loose, which is the primary advantage of choosing the Max variant over the standard Roborock S5, despite it having an average suction power of 2,000Pa across Quiet, Balanced, Turbo, and Max modes.
Given it's such a gun at wading its way through the carpet, the robotic vacuum cleaner makes easy work of bare floors and is a top-performer when it comes to dirt and dust.
The quad-core 32-bit processor inside handles the LiDAR with a laser that spins at 300RPM, making it very efficient at storing and recalling detailed maps, enhanced by an Adaptive Route Algorithm that calculates the most efficient cleaning route based on a room's shape and obstacles. This is enough to give the Roborock S5 Max efficient laser navigation and floor mapping, as well as the ability to both vacuum and mop equally well – it's one of the best hybrid devices out there right now.
The ability to navigate different floor types is complemented by a range of automation features through the companion smartphone app, giving you more functionality like the ability to set virtual boundary markets and lock in cleaning schedules for individual rooms.
One of the best things about the Roborock S5 Max is its unlimited range, although oddly enough it can't go up or down stairs. This chips away at the value quite a bit, since there are a few other options on this list that are at least a bit better at detecting, navigating, and dealing with stairs (of a certain height). However, robot vacuums, in general, are notoriously bad at dealing with stairs, which is apparently a major issue that Dyson is looking to fix with their long-rumoured entry into the robot vacuum market.
Do note that the Roborock S4 Max is an Amazon exclusive, so it's a bit harder to get your hands on one compared to say the Deebot N8 Pro or the Wyze Robot Vacuum. It's worth the effort to get your hands on one of the best robot vacuums on the market right now to really see why this tech is shooting past the age-old vacuum cleaner.
roborock.com.au – $999
---
Wyze Robot Vacuum
The Wyze Robot Vacuum has no voice command support and doesn't perform well when it comes to battery life, but Wyze has still been generous with the feature set. For starters, there's a HEPA filter to better suck up those smaller particles, and it's bolstered by 2,100Pa of suction power. That's slightly stronger than most robot vacuum cleaners, so you can be sure the Wyze will do a good job collecting debris like pet hard from hard floors and carpeting.
Although the most attractive thing about the Wyze Robot Vacuum is its price. In Australia, you can grab this off Amazon for less than $700, which is a decent price considering you're getting LiDAR room mapping, with seven groups of sensors calibrated to map your home accurately and even avoid falling down sets of stairs. It'll also have no issue finding its way back to home base every now and then, so if you aren't in any particular rush, the poor battery life becomes less of a sore spot. Leave this on, head out to the office, and you're more than likely to come to a clean house.
---
---
amazon.com.au – $678
---
Shark IQ Robot Vacuum
One of the more valuable options in the world of robot vacuum cleaners is the Shark IQ, which is reasonably well priced for under $1,000 in Australia. For that price, Shark offers a robot vacuum that has enough capacity to hold up to 30 days of dirt and debris with its easy-to-clean bagless self-emptying station.
The IQ Robot's suction power has been a point of praise for many online reviews, citing it as one of the most powerful robot vacuum cleaners on the market – one that can suck up large debris as easily as it can smaller annoyances like dog hair and dirt.
The Shark Clean app is clean and organised, making it much easier to set up scheduled cleanings for each day of the week, while also giving you the ability to select certain rooms to clean or avoid.
sharkclean.com ~ $$831
---
iRobot Roomba i3+
iRobot has been around since 2002, giving it plenty of reach on the market. This is extra beneficial for the company's collection of robot vacuums because it's easier (and cheaper) to source replacement parts that have been built specifically for the brand.
The iRobot Roomba i3+ is perhaps the best example of the company's know-how, given it's known for having the best and most consistent self-emptying bin in the game. You'll have to do without the ability to set virtual boundaries via an app, which means fewer navigational features than something like the Deebot N8 Pro, but you'll get the most reliable self-regulating vacuum on the market. I'd say that's a fair compromise; you won't ever come home to a job unfinished.
The reason why the iRobot Romba i3+ finds most of its value in its self-emptying bin, since it has been designed as a packaged product with the robot vacuum itself. Sometimes when you're purchasing a self-emptying bin as a separate accessory, the robot can have trouble recognising it and actually slotting into the dock properly to dispose of its dirt-laden payload.
The price is another reason the Romba i3+ makes it onto this list of the best robot vacuum cleaners in 2022.
binglee.com.au – $1,218
---
Eufy Robovac G30 Edge
The biggest benefit with the Eufy Robovac G30 Edge is its relatively lower profile, designed to be smaller than most other robot vacuum cleaners to better fit under furniture. It's also quieter than the average robot vacuum, which is always a bonus if you've got pets in the house who may get a bit freaked at the buzzing freak zipping around the house while you're lazing around.
---
---
While you'll want to go for a higher-end robot vacuum with some actual smarts, this budget option is about the best you'd find if you don't want to spend any more than $500. You are, however, accepting a bit of a sacrifice. There are no smarts to speak of, so even though this robot vacuum is fairly efficient at picking up debris of all kinds, you can't really set and forget like you would the other models on this list.
You won't get an app, but you will get a remote control. It works well enough, but that means you'll have to be at home to guide this cleaner across your various surfaces.
thegoodguys.com.au – $499
---
Best Robot Vacuum Cleaners – Frequently Asked Questions
What is the best robot vacuum cleaner to buy in 2022?
The best robot vacuum cleaner you can buy in 2022 would either be the Ecovacs Deebot N8 Pro or the iRobot Roomba i3+. Both are going to give you the features of high-end models at a relatively affordable price point.
What is LiDAR in a Robot Vacuum?
LiDAR stands for Light Detection and Ranging and gives the robot vacuum the ability to accurately map a room and use lasers to detect and avoid objects.
What is the best robot vacuum for pet owners?
Pet hair is notoriously hard to clean up even for traditional vacuum cleaners, so you'll want a robot vacuum which as much suction power as possible. The Deebot N8 Pro should be your pick, but also good for pet owners is the Wyze Robot Vacuum.
Tags:
what is the best robot vacuum cleaner in australia