Which Robot Vacuum should I buy? Here are 10 models in all price ranges compared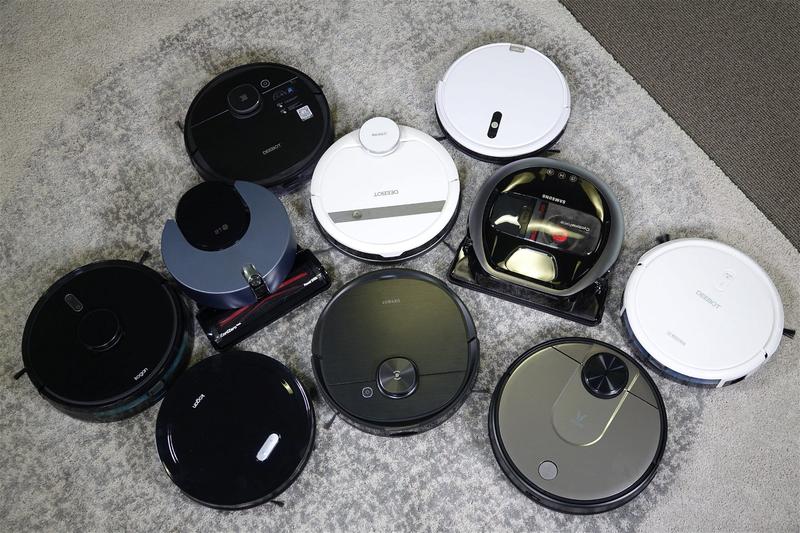 The dream of a robot keeping your home clean has been in the minds of many since the Jetsons.
So when people see a Robot Vacuum they think "will it work?".
Today, the answer is yes.Depending on what your needs are, and what you spend.
I think the key question about any robot vacuum is, does it Map?Does it Mop?How Smart is it?How well does it "clean".
A couple of those are ticks or crosses.The others are a sliding scale.I'll rate them all, but that's not to say the cheapest and lowest rating aren't for you.The fact is, for someone who keeps a tidy home, the most basic and probably cheaper models will keep the floors tidy.
Think of them doing the job of you doing a simple sweep or vacuum every day.
For those with a more complex life – a bit of mess, not tidy every day, and areas of the house where you don't want the vacuum to go (like the kids playroom), you're going to need a more advanced Robot.
Here are ten options, from under $200 to short of $2,000.
Kogan SmarterHome™ G20 Smart Robot Vacuum with Mopping Function
$159.99 (Kogan)
Kogan SmarterHome™ G30 Smart Robot Vacuum with Mopping Function
$219 (Kogan)
ECOVACS ROBOTICS DEEBOT N79T
$299(eBay and Amazon)
Kogan SmarterHome™ LX10 Robot Vacuum with Mopping Function
$479(Kogan)
ECOVACS ROBOTICS DEEBOT 900
$599 (Appliances Online and Bunnings)
Voimi V2
$649 (Mi-Store)
Samsung VR7000
$649 (This is a discounted price, ring around retailers, there are new models coming)
ECOVACS ROBOTICS DEEBOT OZMO 950
$999 (JB Hi Fi and Appliances Online)
ECOVACS ROBOTICS DEEBOT OZMO T8 AIVI
$1299 (JB Hi-Fi)
LG R9 Master Robotic Vacuum Cleaner
$1,499 (Harvey Norman & The Good Guys)
Trev's Picks:
You can't go past the Ecovacs Deebot Ozmo T8 – it's the latest and greatest. Not just an all-rounder but feature rich.
The LG and Samsung are exceptional "vacuums" for those with carpet heavy homes it's hard to look past them.
Xioami's Voimi V2 is great value for it's features, as is the Deebot ECOVACS ROBOTICS DEEBOT 900 for those just needing a vacuum.
Don't ignore what Kogan have to offer – I was stunned by the simple vacuum ability of the cheapest Kogan with coconut on the floor.Frankly, spending less leaves you less to complain about overall.
But if you have the coin, go to the higher end, you get what you pay for.
Tags:
does bunnings have robot vacuum cleaners